Uncharted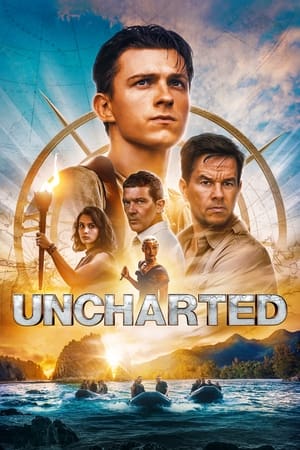 Uncharted
Overview
A young street-smart, Nathan Drake and his wisecracking partner Victor "Sully" Sullivan embark on a dangerous pursuit of "the greatest treasure never found" while also tracking clues that may lead to Nathan's long-lost brother.
Cast

Tom Holland
Mark Wahlberg

Sophia Ali
Tati Gabrielle

Antonio Banderas

Steven Waddington
Rudy Pankow
Tiernan Jones

Pingi Moli
Jesús Evita

Georgia Goodman
Diarmaid Murtagh
Joseph Balderrama
Serena Posadino
Alana Boden

Jonathan Failla

Anthony Thomas
Peter Seaton-Clark

Robert Maaser
Eskindir Tesfay
Manuel de Blas
Carme Capdet
Julia Schunevitsch
Alois Knapps
Patricia Meeden
Nolan North

Matt Barkley

Jimmy Hart
Brett Praed
Carlo Kitzlinger
Pilou Asbæk
Rubén Doblas Gundersen
Crew

Denise Chamian
Charles Roven
Chris Lebenzon
John Papsidera

Manfred Banach

Marlene Stewart
Shepherd Frankel
Avi Arad
Richard Pearson

Jeong Jeong-hun
Cornelia Ott
Kami Asgar

Art Marcum

Art Marcum

Matt Holloway

Matt Holloway

Ramin Djawadi

Alex Gartner
Mark DeSimone

Ruben Fleischer

Ruben Fleischer
Allan A. Apone

Beau Borders

Tom Holland

Rafe Judkins

Rafe Judkins

Wayne Dalglish

Wayne Dalglish
David Bernad
Neil Druckmann
Clay Enos
Stefan Speth
Bob Dohrmann

Florian Müller
Matt Cavanaugh
Nebojša Tabački
Gabe Hilfer
Lauren Okadigbo
Lauren Okadigbo
Evan Wells
Marie Mouroum

Tara Mason
Edwin Rivera

Tammy Nera
Natalie Padilla
Petra Ringleb

Asad Qizilbash
Kytková Tomsíková Miroslava
Claudia Heinz

Jon Hanley Rosenberg

Mathias Datow
Julia Schunevitsch

Laila Alsane
Uncharted
Uncharted is a video game franchise that has been around since 2007. Developed by Naughty Dog, the series follows the adventures of Nathan Drake, a treasure hunter who travels the world in search of lost artifacts and treasures. The games are known for their cinematic storytelling, thrilling action sequences, and stunning visuals.

The first game in the series, Uncharted: Drake's Fortune, was released for the PlayStation 3 in 2007. It introduced players to Nathan Drake, a charismatic and witty protagonist who was immediately beloved by fans. The game followed Nathan as he searched for the lost treasure of El Dorado, encountering dangerous foes and uncovering secrets along the way.

The series continued with Uncharted 2: Among Thieves in 2009, which is considered by many to be one of the greatest video games of all time. The game saw Nathan team up with old friends and new allies as he searched for the lost city of Shambhala. The game's thrilling set pieces, such as a high-speed train chase and a battle atop a collapsing building, were praised for their cinematic quality.

Uncharted 3: Drake's Deception was released in 2011 and saw Nathan searching for the lost city of Ubar. The game was praised for its improved gameplay mechanics and stunning visuals, as well as its emotional storytelling.

The fourth and final game in the series, Uncharted 4: A Thief's End, was released in 2016. The game saw Nathan retired from treasure hunting, but pulled back into the game for one last adventure. The game was praised for its emotional storytelling, stunning visuals, and improved gameplay mechanics.

In addition to the main series, there have been several spin-off games and a movie adaptation in the works. Uncharted: Golden Abyss was released for the PlayStation Vita in 2011, and Uncharted: The Lost Legacy was released for the PlayStation 4 in 2017, following the adventures of two female protagonists. The movie adaptation, set to star Tom Holland as a younger Nathan Drake, is set to release in 2022.

Overall, Uncharted is a beloved video game franchise that has captured the hearts of gamers around the world. With its thrilling action sequences, cinematic storytelling, and stunning visuals, it is no wonder that the series has become a modern classic.