The Boss Baby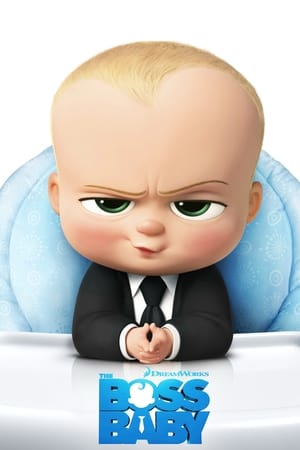 The Boss Baby
Overview
A story about how a new baby's arrival impacts a family, told from the point of view of a delightfully unreliable narrator, a wildly imaginative 7 year old named Tim.
Cast

Alec Baldwin

Steve Buscemi
Miles Bakshi

Jimmy Kimmel
Lisa Kudrow

Tobey Maguire
Conrad Vernon
James McGrath
Tom McGrath

Walt Dohrn

Eric Bell Jr.

ViviAnn Yee

Edie Mirman

Chris Miller
Joseph Izzo
Crew

Hans Zimmer

Jeffrey Katzenberg
Conrad Vernon

Chris Miller

Michael McCullers
Tom McGrath

Mike Mitchell
Chris Sanders
Dean DeBlois
Sheila E.

Walt Dohrn
Matt Dunkley

Frank E. Abney III
Carlos Fernandez Puertolas
Ranjan Kurian Periakottil

Tina Guo
Rachel Bolt
Swetha Madhavan

Josh Wood
Seven-year-old Tim gets jealous when his parents give all their attention to his little brother, but Tim soon learns that the baby can talk. The two team up to foil the plans of the CEO of Puppy Co. together. This heartwarming story shows how even siblings can work together when they need to.
In order to get their attention back, Tim teams up with his brother to foil the plans of the CEO. Together, they are able to get their parents' attention and stop the CEO from causing any more harm.