Sing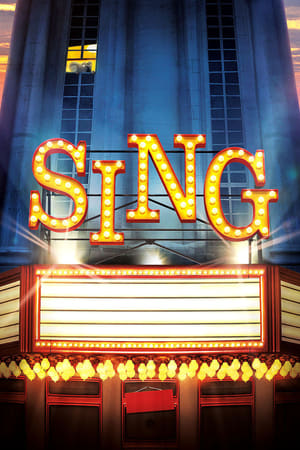 Sing
Overview
A koala named Buster recruits his best friend to help him drum up business for his theater by hosting a singing competition.
Cast
Matthew McConaughey

Reese Witherspoon
Seth MacFarlane
Scarlett Johansson
John C. Reilly
Taron Egerton

Tori Kelly
Jennifer Saunders
Garth Jennings
Peter Serafinowicz

Nick Kroll

Jennifer Hudson

Beck Bennett

Jay Pharoah
Nick Offerman
Leslie Jones

Rhea Perlman
Laraine Newman
Bill Farmer
Adam Buxton

Brad Morris
Wes Anderson

Chris Renaud

Edgar Wright
Asher Blinkoff

Carlos Alazraqui

Bob Bergen
Doug Burch

Cathy Cavadini

Townsend Coleman

Abby Craden

Jim Cummings

John DeMita

Willow Geer

Tara Strong

Jess Harnell
Jon Robert Hall
Laura Dickinson

Áurea

Mickael Carreira
Jeremy Maxwell

David Arnott
Jessica Rotter

Robert Taylor
Crew
Scarlett Johansson
Christopher Meledandri

Robert Taylor

Harvey Mason Jr.

Allison Jones
Garth Jennings
Garth Jennings

Mickie McGowan
Gary Rizzo
Eric Guillon
Eric Guillon

Lora Hirschberg
Eric Bradley
Wayne McGregor
Dan Navarro
Ronni Brown

Ben Harris
Rachel Bolt

Richard Gould

Dave Foster
To save his theatre from foreclosure, koala Buster Moon decides to host a singing competition with a $1,000 prize. But his assistant makes a mistake and adds two extra zeroes to the prize money, making it $100,000.
He quickly tries to correct it, but it's too late – He hopes that by doing this, he will be able to raise enough money to keep his theatre open.
He has already started to promote the competition and has even managed to get some of the biggest names in the music industry to agree to be judges. With everything in place, Buster is confident that his theatre will be saved.