Morbius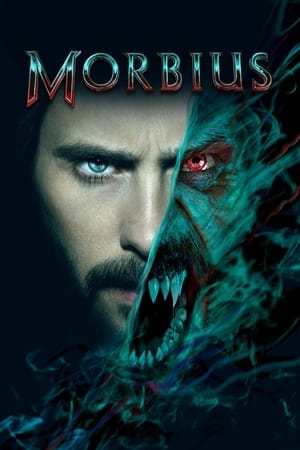 Morbius
Overview
Dangerously ill with a rare blood disorder, and determined to save others suffering his same fate, Dr. Michael Morbius attempts a desperate gamble. What at first appears to be a radical success soon reveals itself to be a remedy potentially worse than the disease.
Cast

Jared Leto
Matt Smith

Adria Arjona
Jared Harris

Al Madrigal

Tyrese Gibson
Zaris-Angel Hator
Joe Ferrara
Charlie Shotwell
Joseph Esson
Jason Rennie

Oliver Bodur

Tom Forbes

Clara Rosager
Corey Johnson
Rolan Bell
Bentley Kalu

Joanna Burnett
Archie Renaux

Fermin Galeano
Maia Scalia

Jojo Macari

Abraham Popoola

Adam El Hagar

Apphia Campbell
Barry Aird

Kalle Hennie

Chris Ryman

Jay Gomez-Adams

Michael Keaton
Crew
Pietro Scalia
Pietro Scalia

Jared Leto
Stan Lee
Avi Arad
Oliver Wood
Lucas Foster

Paul Massey
Stefania Cella
Daniel Espinosa

Beau Borders
Matt Tolmach
Matt Sazama
Matt Sazama
Burk Sharpless
Burk Sharpless
Gary Powell
Gary Powell
Morbius
Morbius is an upcoming superhero film based on the Marvel Comics character of the same name. The film is directed by Daniel Espinosa and stars Jared Leto in the titular role. Morbius is set to be released on January 28, 2022.

The character of Morbius was created by writer Roy Thomas and artist Gil Kane and first appeared in The Amazing Spider-Man #101 in 1971. Morbius, also known as Michael Morbius, is a biochemist who turns into a vampire after a failed experiment to cure himself of a rare blood disease.

The film follows Michael Morbius as he tries to cure his rare blood disease using a risky experimental treatment involving bat DNA. The treatment not only cures his disease but also gives him superhuman abilities and a thirst for blood. As Morbius struggles to control his newfound powers, he becomes a vigilante hunting down criminals in the streets of New York City.

Jared Leto, who plays Morbius, is no stranger to playing comic book characters. He previously played the Joker in the 2016 film Suicide Squad. In an interview with Collider, Leto expressed his excitement for the role of Morbius, saying "I'm really excited for people to see it. It's a completely different type of film than what people are used to seeing in the comic book world."

The film also stars Adria Arjona as Martine Bancroft, Morbius' fiancée, and Matt Smith as Loxias Crown, Morbius' friend turned enemy. The film is produced by Columbia Pictures in association with Marvel Entertainment and distributed by Sony Pictures Releasing.

Morbius is the latest in a string of Marvel Comics adaptations to hit the big screen. With the success of the Marvel Cinematic Universe, it's no surprise that studios are eager to capitalize on the popularity of comic book characters. Morbius is sure to be a hit with fans of the character and the genre as a whole.

Overall, Morbius is a thrilling and action-packed superhero film that will keep audiences on the edge of their seats. With an all-star cast and a compelling storyline, Morbius is sure to be one of the must-see films of 2022.