Moonfall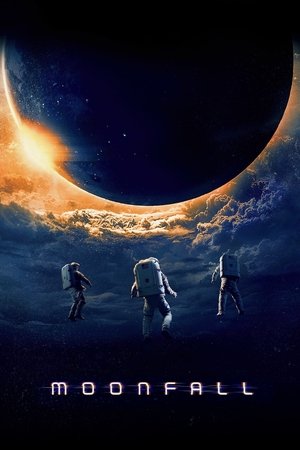 Moonfall
Overview
A mysterious force knocks the moon from its orbit around Earth and sends it hurtling on a collision course with life as we know it.
Cast
Halle Berry

Patrick Wilson

John Bradley

Charlie Plummer

Kelly Yu

Michael Peña

Donald Sutherland
Eme Ikwuakor
Carolina Bartczak
Ava Weiss

Chris Sandiford

Jonathan Silver
Stephen Bogaert
Maxim Roy
Frank Fiola

Ryan Bommarito

Kathleen Fee

Frank Schorpion
Sebastian Pigott

Jaa Smith-Johnson
Katy Breier
Kyle Gatehouse

Tyrone Benskin
Josh Cruddas

Krista Marchand
Crew
John Papsidera
Roland Emmerich
Roland Emmerich
Roland Emmerich
Wang Zhonglei

Wang Zhongjun
Moonfall is an upcoming science fiction disaster film directed by Roland Emmerich, who is known for his work on Independence Day, The Day After Tomorrow, and 2012. The movie is set to release in February 2022, and it promises to deliver an epic adventure that will keep audiences on the edge of their seats.

The premise of the film revolves around a mysterious force that causes the Moon to break away from its orbit and head towards Earth. As the Moon accelerates towards our planet, a team of astronauts and scientists are sent on a mission to prevent the impending disaster.

The cast of the movie is led by Halle Berry, who stars as Jo Fowler, a former astronaut who is now in charge of the team that is sent to the Moon. Alongside her are Patrick Wilson as Brian Harper, a genius scientist who discovers the cause of the Moon's sudden movement, and John Bradley as KC Houseman, a lunar module pilot who joins the team on their mission.

Moonfall promises to be a visual spectacle, with stunning special effects and action-packed scenes. According to Emmerich, the film is his most ambitious project yet, and he has spared no expense to bring his vision to life.

The film's trailer has already generated a lot of buzz among fans of the science fiction genre. It showcases some of the film's most exciting moments, such as the astronauts landing on the Moon and discovering a mysterious alien structure.

Moonfall is not only a thrilling adventure but also a cautionary tale about the dangers of space exploration. As we continue to explore the unknown depths of the universe, we must be prepared for the unexpected and be ready to face the consequences of our actions.

In conclusion, Moonfall is a highly anticipated movie that promises to be a thrilling and visually stunning experience. With a talented cast and a visionary director at the helm, the film is poised to be one of the biggest hits of 2022. Fans of science fiction and disaster movies should mark their calendars for the movie's release in February 2022.