Gone Girl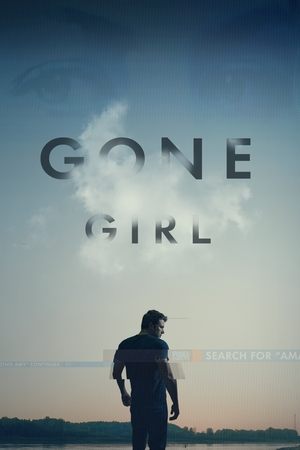 Gone Girl
Overview
With his wife's disappearance having become the focus of an intense media circus, a man sees the spotlight turned on him when it's suspected that he may not be innocent.
Cast
Ben Affleck
Rosamund Pike

Carrie Coon

Kim Dickens

Neil Patrick Harris

Tyler Perry

Patrick Fugit
Lisa Banes

David Clennon
Boyd Holbrook

Lola Kirke
Casey Wilson
Missi Pyle

Emily Ratajkowski

Scoot McNairy
Sela Ward
Lee Norris
Jamie McShane
Leonard Kelly-Young
Kathleen Rose Perkins

Lynn Adrianna
Cyd Strittmatter
Mark Atteberry
Darin Cooper

Lauren Glazier
Julia Prud'homme

Cooper Thornton
Casey Ruggieri

Blake Sheldon

Fred Cross
Scott Takeda
Bill Blair

Caroline Clements

Davina Joy

Michael James Kelly
Elester Latham

Bryan McKinley

Tracy Weisert
Tracy Brotherton

Leslie A. Hughes
Jamie Eddy
Joey Courteau
Crew

Arnon Milchan

Reese Witherspoon

Trent Reznor

David Fincher

Jeff Cronenweth
Laray Mayfield

Ren Klyce

Ren Klyce

Ren Klyce
Leslie Dixon
Donald Graham Burt

Bruna Papandrea
Joshua Donen
Atticus Ross

Kirk Baxter

Trish Summerville
Mickey Giacomazzi

Gillian Flynn

Gillian Flynn

Barbara Mesney
Michael Semanick
Sharron Reynolds-Enriquez

Tom Macdonald

Erik Messerschmidt

Lori Berlanga

Jessica Harbeck

Tyler Nelson

Bob Gilles
When Nick Dunne's wife, Amy, mysteriously disappears on the day of their fifth wedding anniversary, he discovers that the entire media focus has shifted to him.
The media circus surrounding the disappearance of Nick Dunne's wife, Amy, is in full swing. The entire focus has shifted to him and his possible involvement in her disappearance. The pressure is mounting as the police investigation intensifies. Nick is desperate to find Amy and clear his name. But as the days wear on, the evidence against him starts to pile up. It seems that everyone is watching and waiting for Nick to crack under the pressure.