Central Intelligence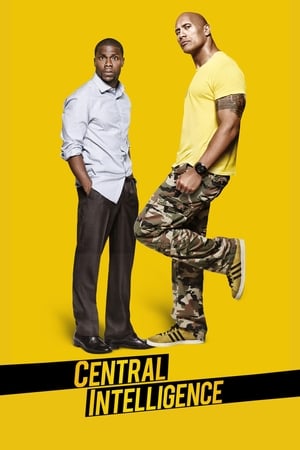 Central Intelligence
Overview
After he reunites with an old pal through Facebook, a mild-mannered accountant is lured into the world of international espionage.
Cast

Kevin Hart
Dwayne Johnson
Amy Ryan
Aaron Paul

Danielle Nicolet
Ryan Hansen

Timothy John Smith
Megan Park

Thomas Kretschmann
Jason Bateman
Melissa McCarthy
Kumail Nanjiani
Brett Azar
Slaine

Anthony Molinari
Tim Griffin

Arthur Hiou
Joseph Oliveira
Allan Poppleton
Rawson Marshall Thurber

Nate Richman
Phil Reeves

Rickey Brown
Christopher Weigel

Timothy Carr
Crew

Sala Baker

Scott Stuber
Toby Emmerich
Ed Helms
Peter Steinfeld
Barry Peterson
Richard Brener
Rawson Marshall Thurber
Rawson Marshall Thurber
Ike Barinholtz
Ike Barinholtz

Ludwig Göransson

Steven Mnuchin
Hiram Garcia
Gabe Hilfer
After his old classmate Bob Stone drags him into a dubious covert operation, accountant Calvin Joyner's life changes drastically.
Calvin Joyner was an accountant. He was good at his job and he liked his life. But then one day his old classmate from high school, Bob Stone, showed up and dragged him into a dubious covert operation. Suddenly Joyner's life was filled with excitement, adventure, and danger. He had to use all his skills to stay one step ahead of the people who were after them. It was a life-changing experience for Joyner, and one that he would never forget.